great wine starts in the vineyard
Goose Ridge Estate Vineyard lies in the heart of Washington State's Columbia Valley, adjacent to Red Mountain. With the Cascade Mountains as a shield protecting Eastern Washington vineyards from Western Washington's marine climate, the Valley is arid and dry. Vines enjoy long, sun-filled summer days. Warm autumn days are then offset by cool nights, allowing grapes to retain natural acidity, ripening slowly and evenly.
The gently sloped 2200-acre vineyard receives less than eight inches of rainfall annually. Vines are planted on original rootstock in small lots on south-facing slopes for maximum sun. Grapes are farmed for low yields, as vineyard crews carefully select the best blocks for shoot, leaf and cluster-thinning throughout the growing season, for ideal ripeness and flavor at harvest.
"This vineyard has lots of variation with many unique pieces; the premier area is Goose Mountain, where we've planted many small blocks." Andrew notes that the estate fruit shows a "Goose Ridge fingerprint, a bright, clean fruit character."
—Andrew Wilson, Winemaker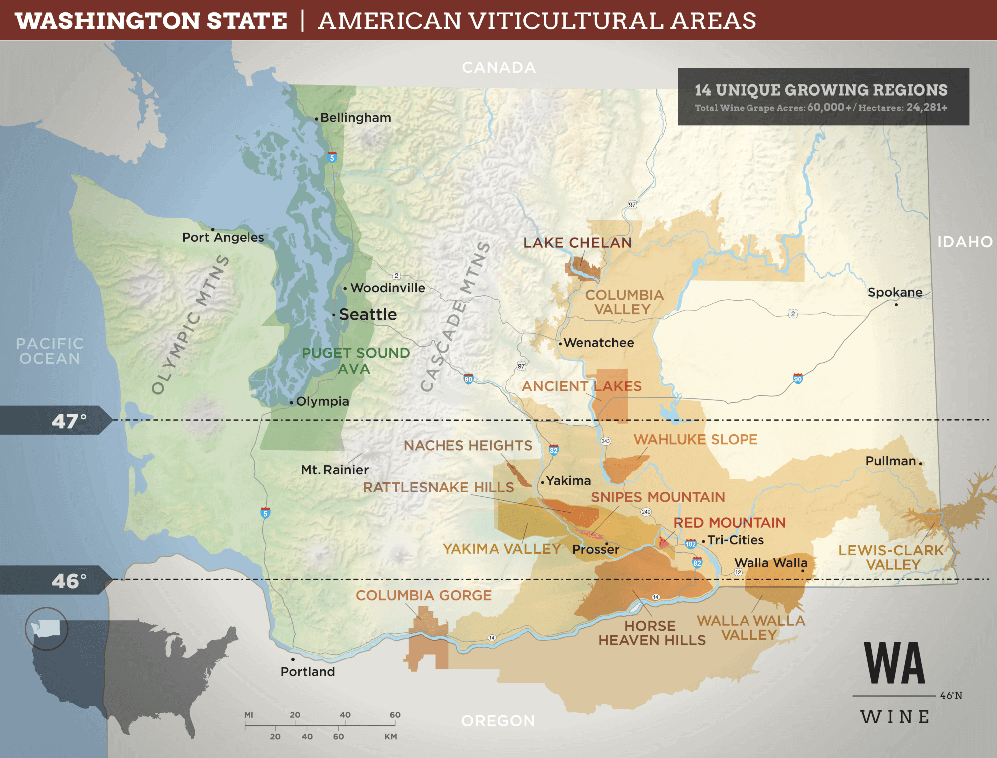 SUSTAINABLE FARMING PRACTICE
Sustainability is the gold standard for Goose Ridge. Cover crops of wheat and barley are planted in alternate years with natural vegetation. This helps control erosion, choke back weeds and enrich the soil. It also promotes a lively habitat for good, natural predators such as burrowing owls, songbirds, bats and others, which are further encouraged with nesting houses, and natural habitats and corridors throughout the estate.
Other sustainable farming practices include the use of compost to reduce fertilizers and improve soils. Drip irrigation conserves precious water and reduces or eliminates the need for pesticides. Grapes are hand-harvested in gondolas or totes to ensure gentle treatment of the fruit and reduce energy consumption.
THE MONSON FAMILY
The Destination Brands are a reflection of a shared family vision of stewardship of the land and commitment to artisan winemaking.
M.L. Monson brought his family to the Yakima Valley in the early 1900s. He came with a love for the land and the dream of building a family farming business that would continue for generations.
Initially, the focus was on orchards and cattle. In the 1990s, M.L.'s son Arvid began building in a new direction, establishing vineyards in the arid hills and valleys around Richland. This led to the founding of Goose Ridge Estate Vineyard & Winery in 1998.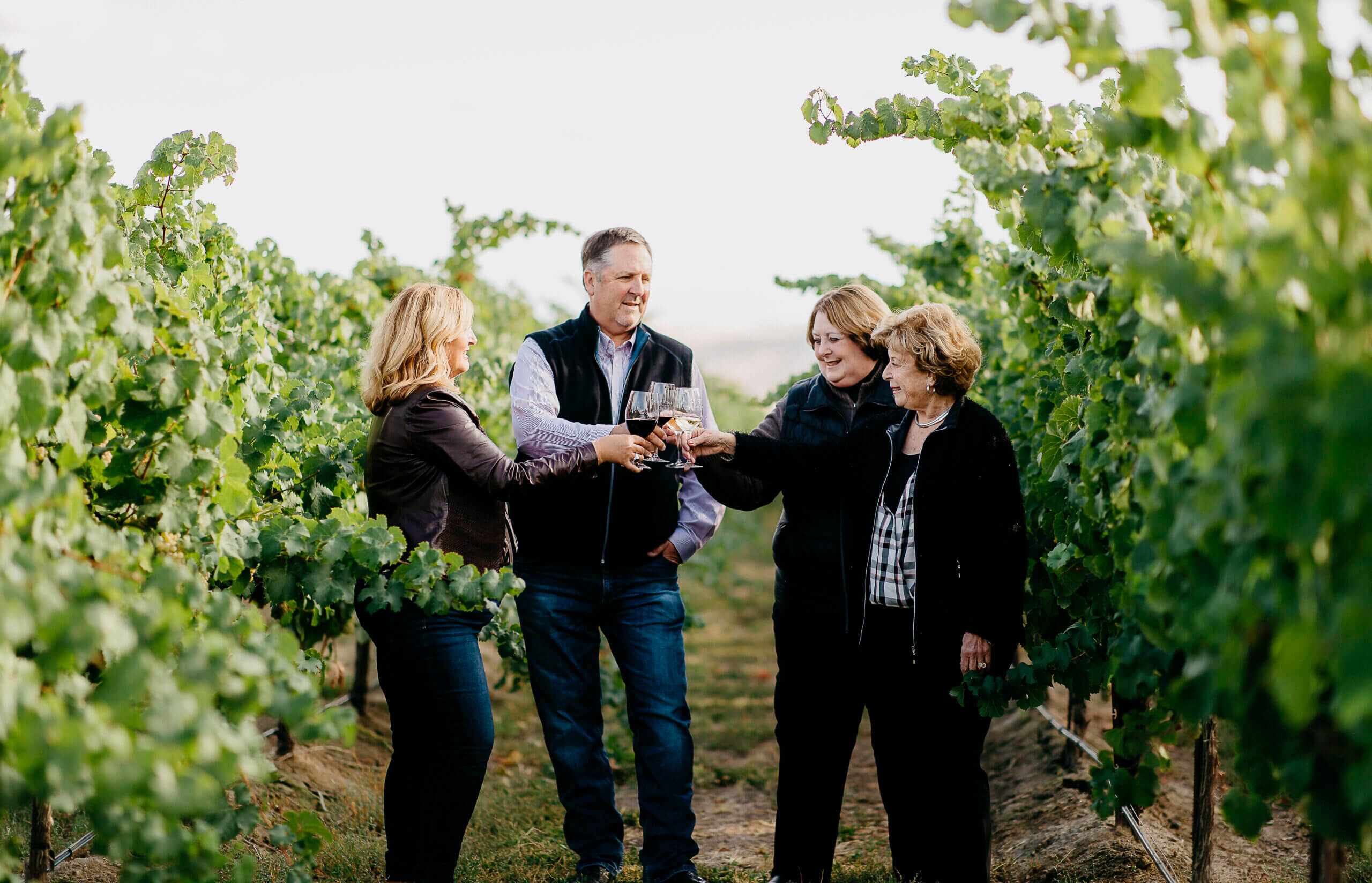 Through years of remarkable growth and change, the family has remained true to the vision held by M.L. and Arvid Monson, and today Goose Ridge is led by Arvid's three children, Bill, Molly and Valerie.