SAVE THE DATE: September 17, 2022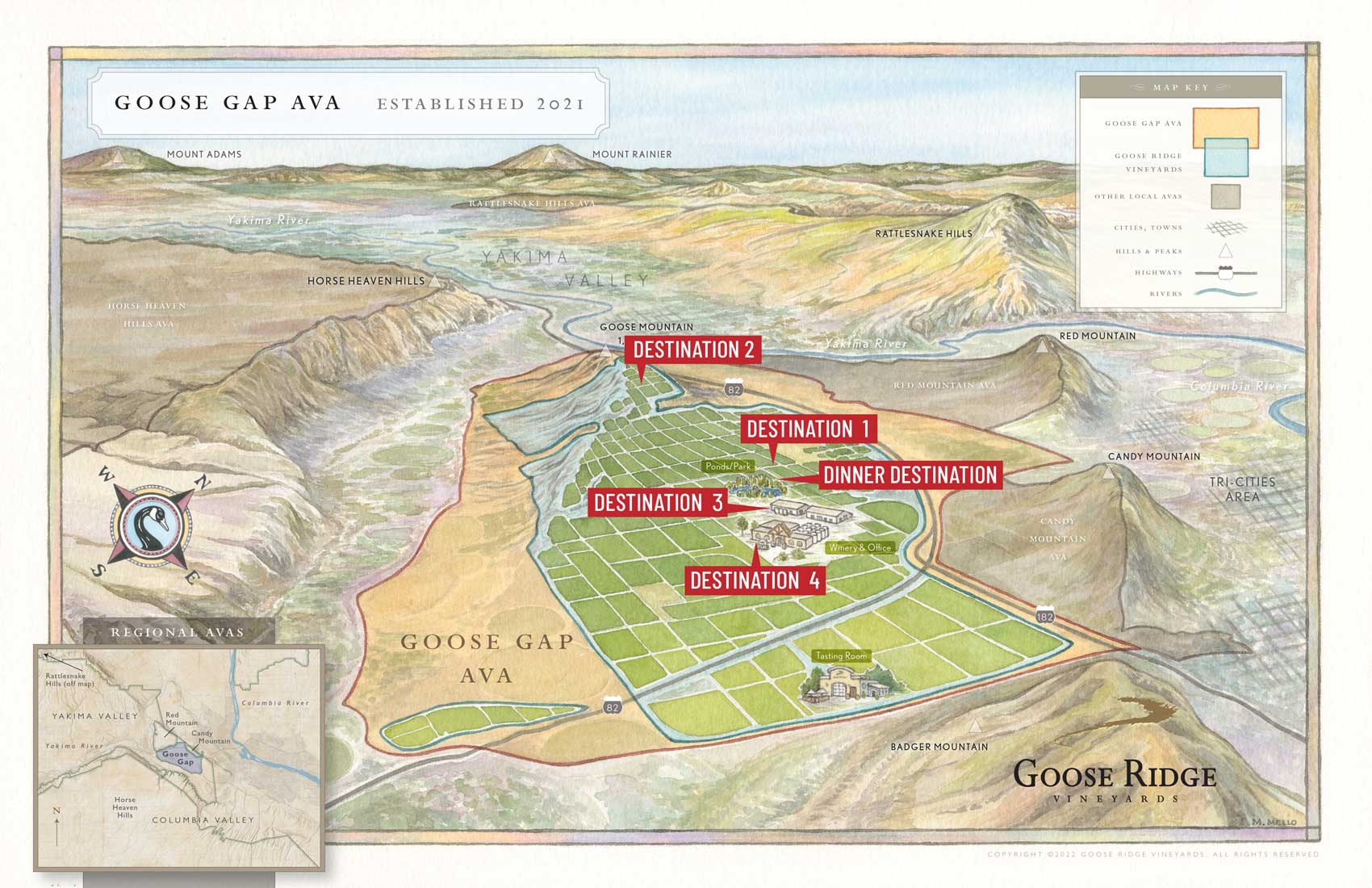 You are invited to come and explore Washington State's new Goose Gap AVA!
Your trip will include a tour of the appellation
•
Samples of Stunning, Goose Gap-produced wines, grape-based spirits, hard cider and family-raised premium beef
•
Handcrafted cocktails, live music and dinner with the Monson Family!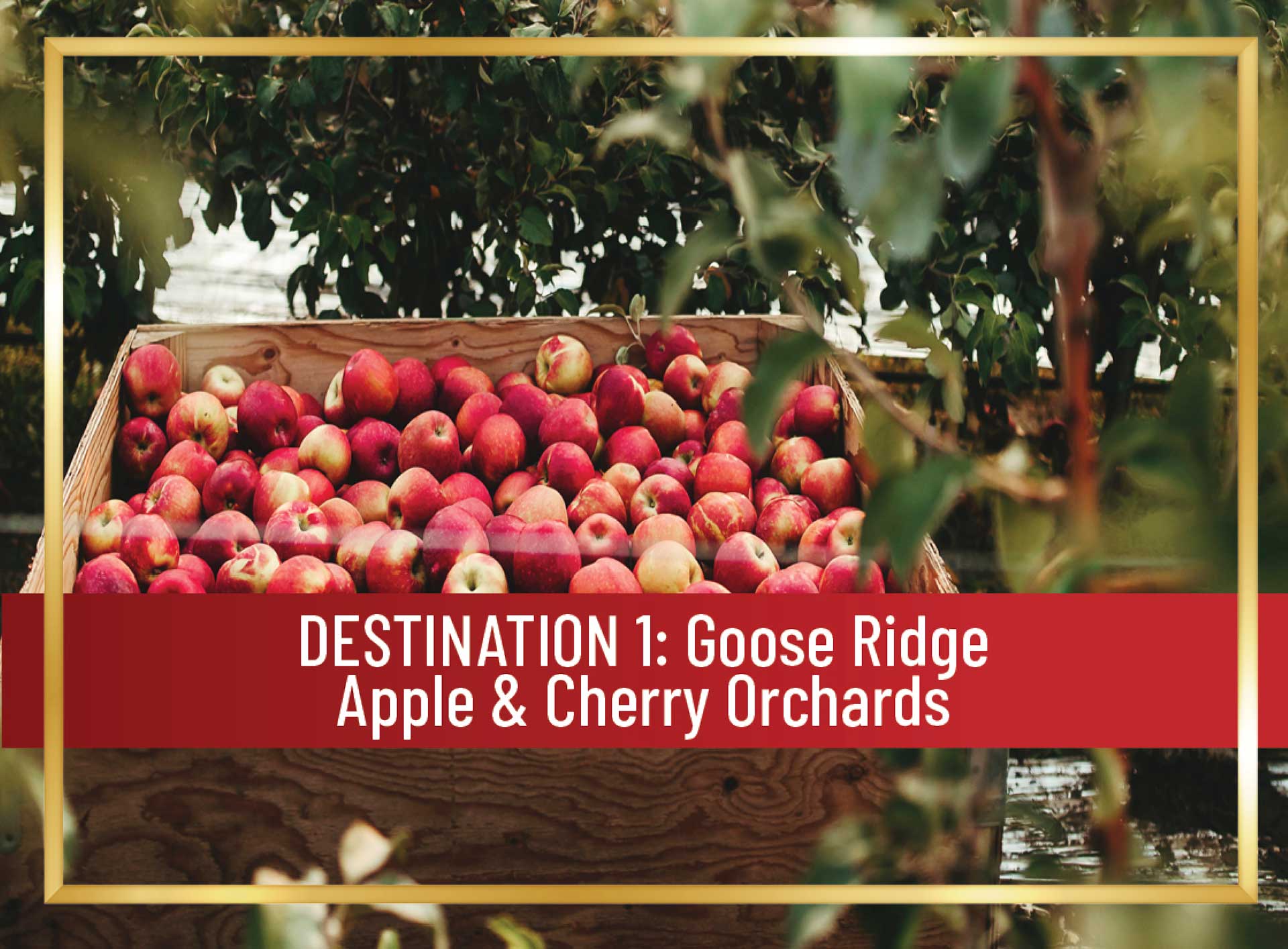 Goose Ridge is the largest contiguous Estate vineyard in Washington state. We also grow and pack our own fruit.
Tour Goose Ridge's apple and cherry orchards!
Enjoy a Cosmic Crisp® apple fresh from the tree
Sample delicious Goose Ridge apple-based hard ciders
Participate in outdoor games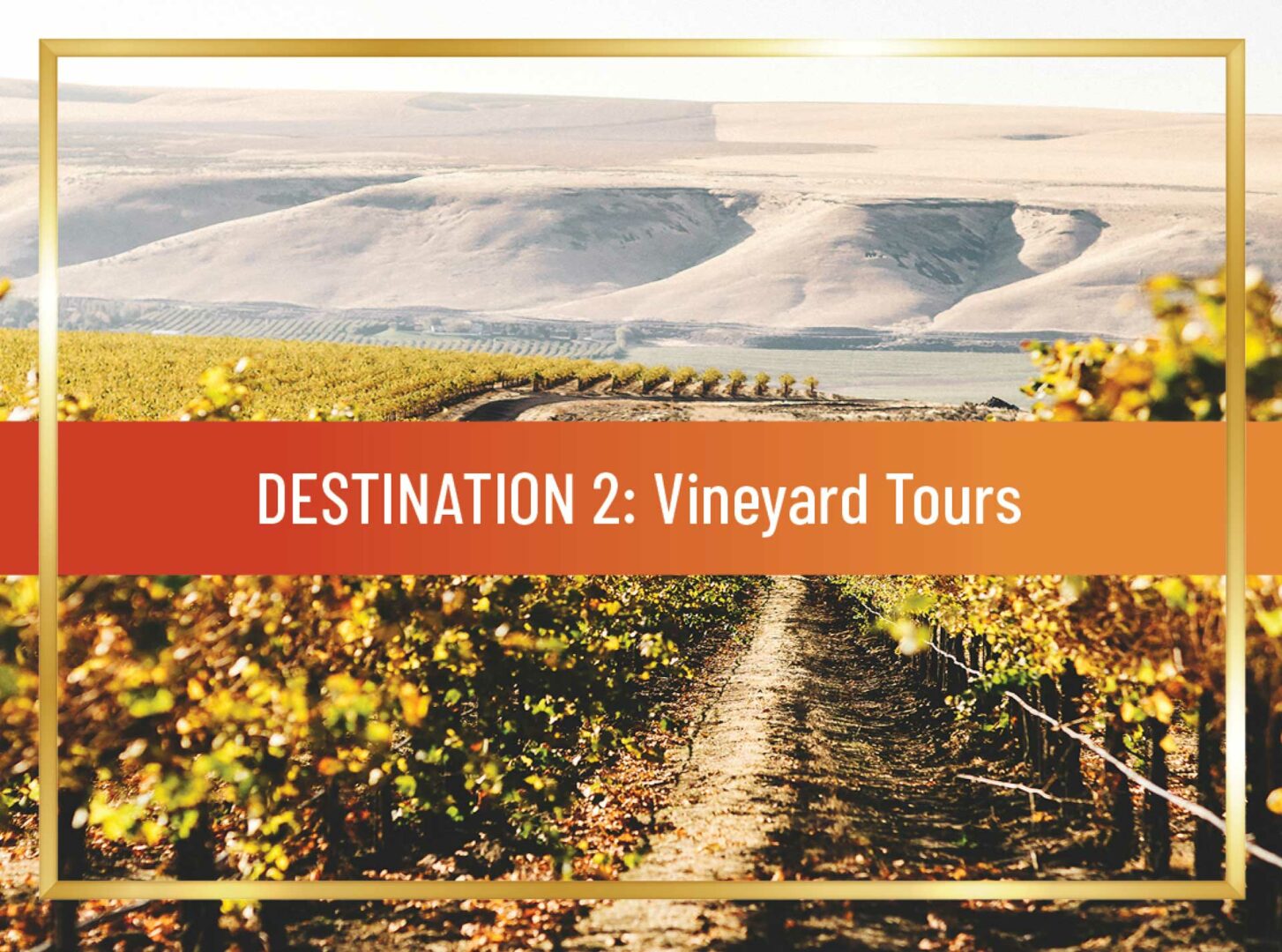 We will meet you at 1,400 feet above sea level, atop Goose Mountain, where Geologist Dr. Alan Busacca will walk you through the very best vineyard blocks, sharing the significance of Washington's brand new Goose Gap AVA.
Our winemakers will share wines made from Goose Mountain fruit as you take in the amazing view from the top of the mountain.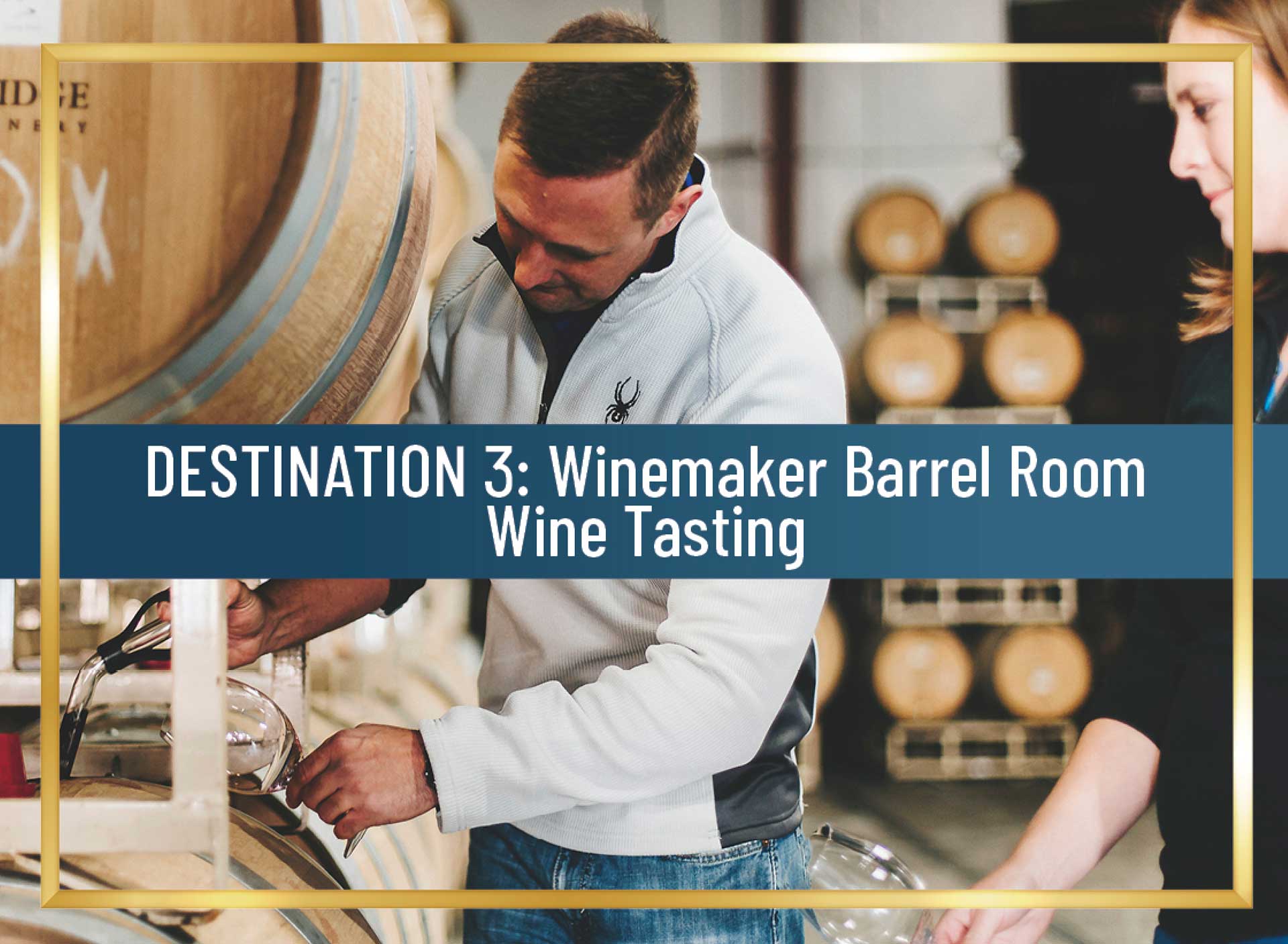 Winemakers Peter Devison and Andrew Wilson will pull from some of Goose Ridge's most interesting barrels for a special tasting experience.
Enjoy a brief tour of the Goose Ridge bottling room and winery – one of the largest, state-of-the-art wineries in Washington State. The winery produces a million cases of wine a year and houses over 26,000 barrels.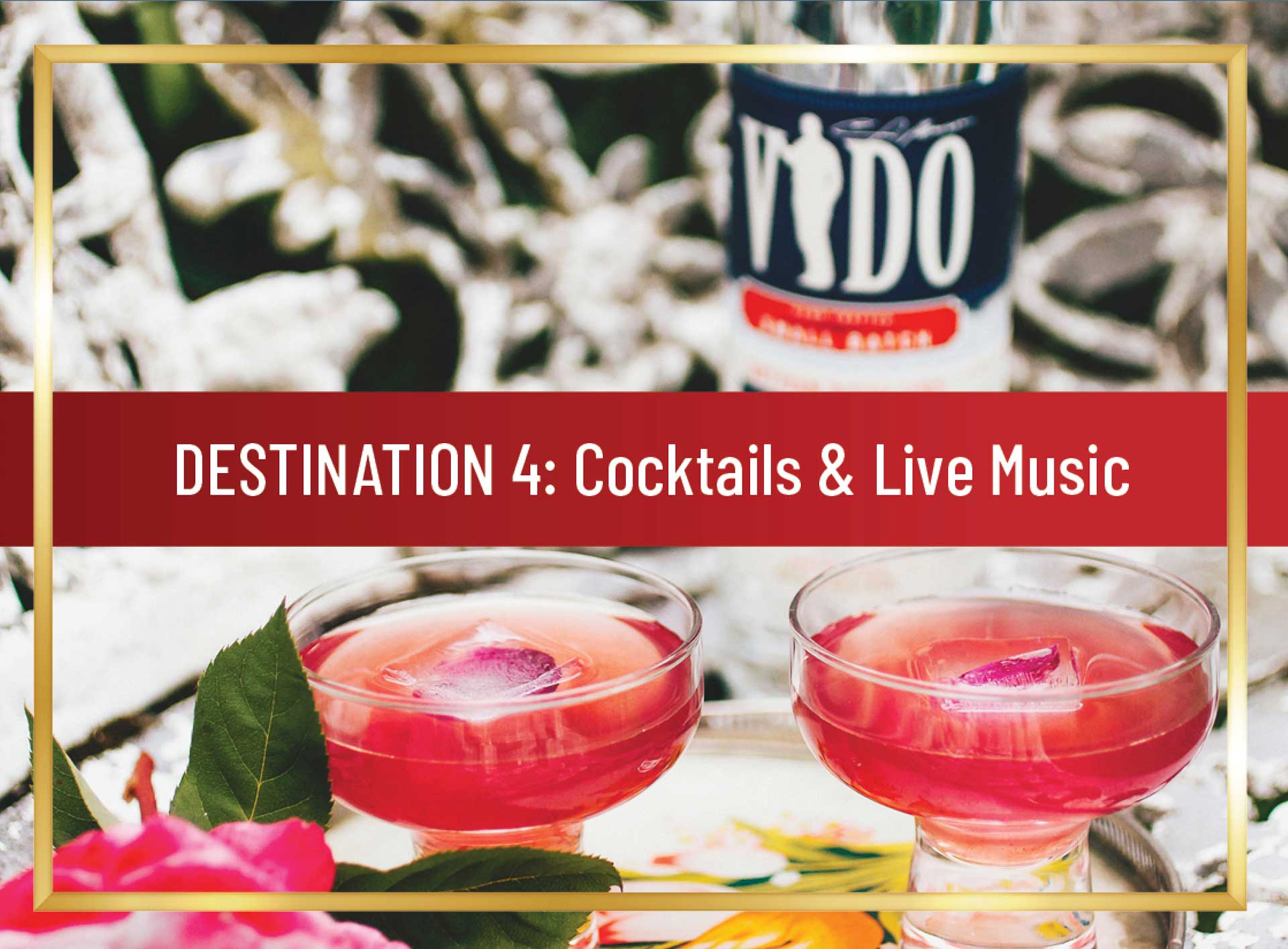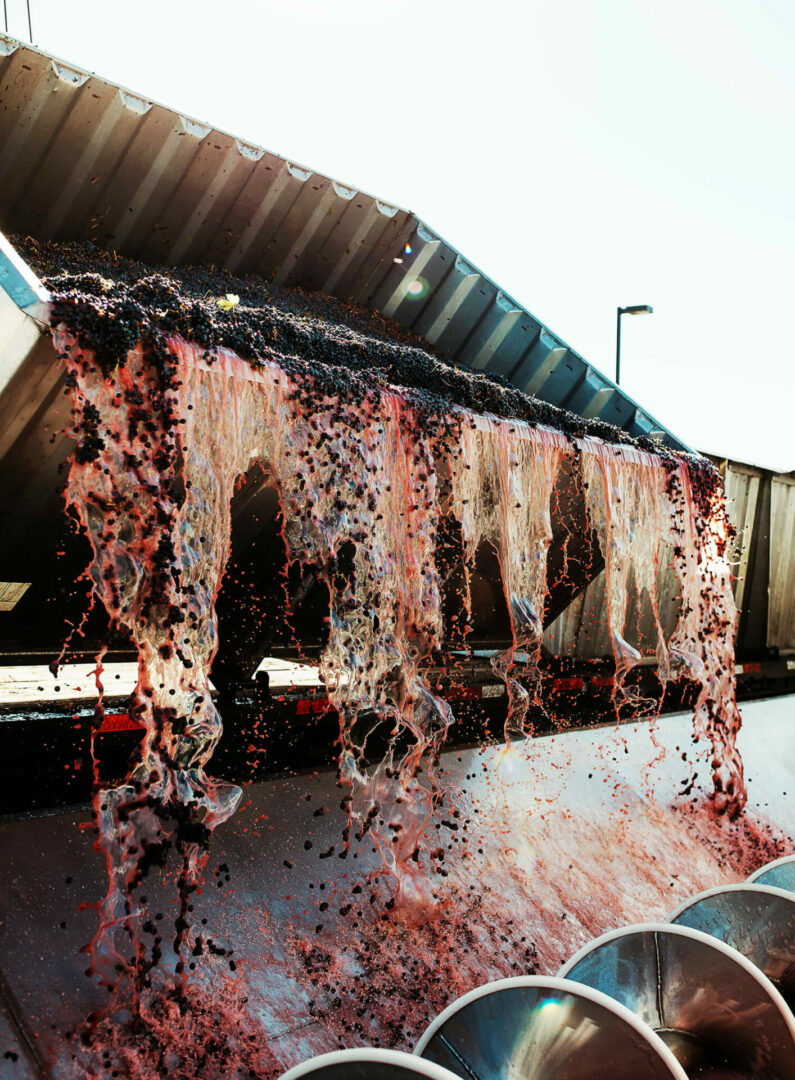 To end our wonderful tour, visit GR Distillery where a special guest mixologist will craft cocktails made with our own Gin, Vodka and Brandy.
Visit with our special guests from the National Hockey League's Seattle Kraken to learn about our multi-year partnership!
Just outside the distillery room, you can watch the grape harvest in full swing!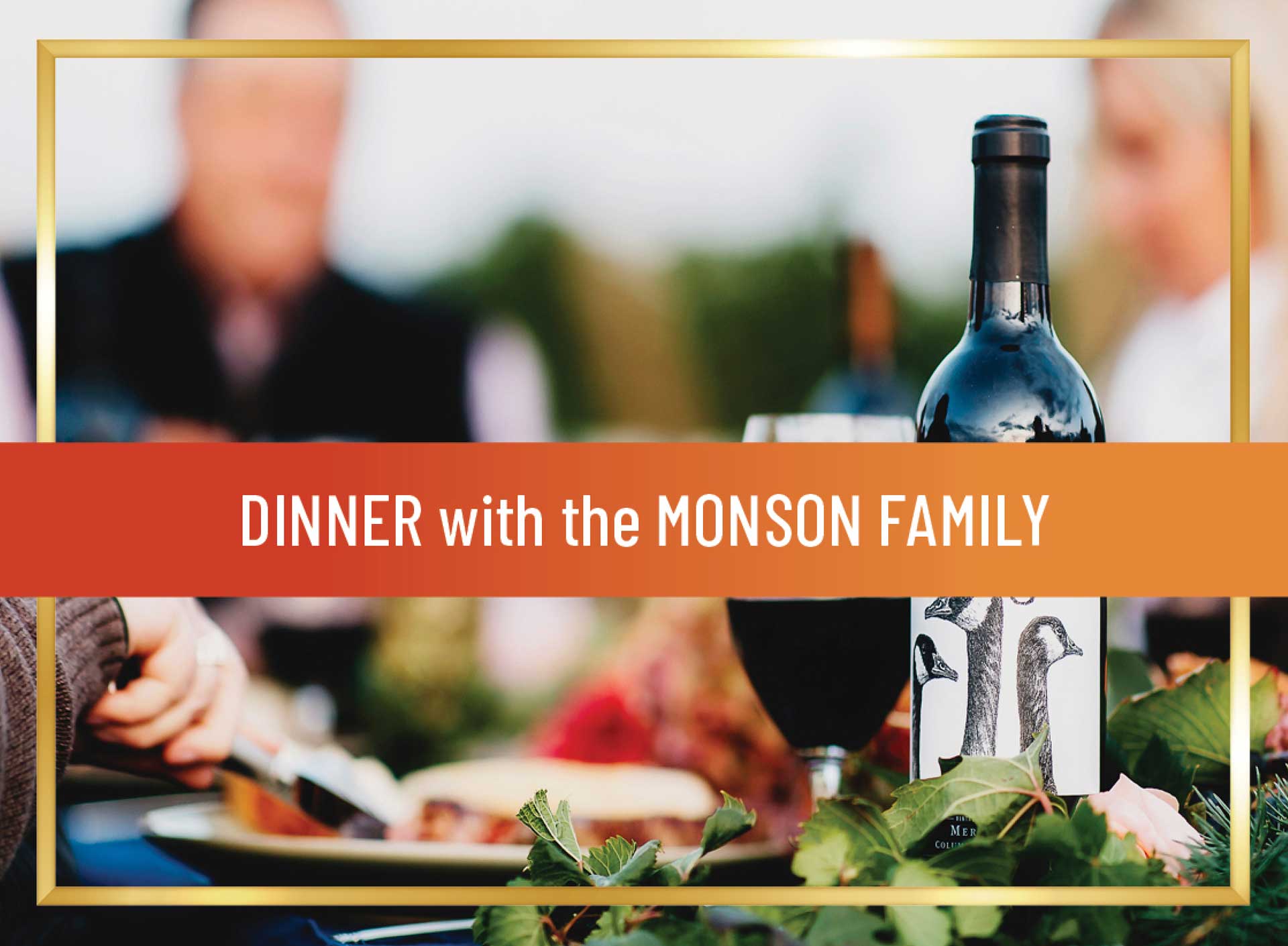 The Monson family invites you to dine with them in Arvid's Park.
This first annual Destination Goose Gap celebration brings our partners, supporters and special friends together for a family-style dinner nestled between orchards and vineyard, adjacent to the ponds.
Arvid's Park was created as a special place for family to enjoy together, and we can't wait to share it with you!
Our multi-course dinner features the finest and freshest seasonal ingredients. Savor local flavors with dishes thoughtfully hand-crafted by Chef Andrae Bopp, owner of Walla Walla's acclaimed AK Mercado.
Each of five courses will be paired with Goose Ridge wines, spirits and ciders, hand-selected by winemakers Andrew Wilson and Peter Devison.
This dinner was created exclusively to celebrate Goose Ridge and the newly created Goose Gap AVA. Our menu may change with seasonal availability. Stay tuned for menu and paring updates!
Interested in attending? Lets stay in touch. Additional details and confirmation will be sent in the coming weeks.
After the final tour, we suggest you head back to your hotel to regroup before our 6pm dinner event.
In mid-September, Goose Gap typically experiences hot, sunny days and cool evenings. We recommend:
TOURS
Casual, comfortable clothing
Closed-toed, closed-heeled, comfortable walking shoes
Protection from the sun (hat, sunscreen and sunglasses)
DINNER
Business Casual, with a light jacket or wrap
If you wear heels, we suggest something that won't sink into grass; perhaps chunky heels or wedges